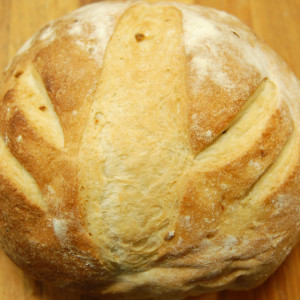 Gene Otto and Judi Mendoza moved from Seattle to Olympia in 1989 to chase their dream of self-employment and establishing their own bakery. Twenty seven years later they are still at it, baking bread, pastries, cookies, pies and bagels from scratch for greater Olympia, Tumwater and Lacey. Today the bakery is run by Gene, Judi, Carmen, Nolan, Carmen's husband Jeremy Schwartz and an incredibly capable group of bakers, retail staff and delivery people. Bakeries are labor intensive and we appreciate all our staff who try as hard as they can to serve our friends and neighbors delicious food as quickly and efficiently as they can.
San Francisco Street Bakery is principally a retail bakery operating from its original location at the corner of San Francisco Avenue and Bethel across the street from Roosevelt Elementary School. For over twenty-six years we have also had the privilege of operating a stall at the Olympia Farmer's Market. The importance of the Farmer's Market cannot be overstated to our community and our family. The Market is a place where you can spend time chatting with your friends and neighbors while procuring succulent, organic produce, grown by hard working local farmers. It is truly a place that will nourish your body and your soul.
We also supply bread, pastries and desserts to dozens of restaurants and cafes around the South Sound including Batdorf and Bronson's retail stores, both Olympia Food Co-ops, Solomon's Reef, Ralph's Thriftway, and Bayview Market.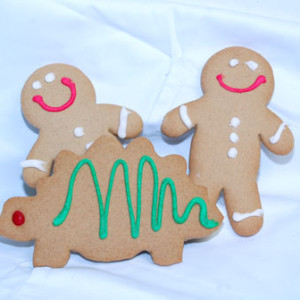 Our business model has always included doing our best to incorporate environmentally friendly procedures and technology, including using bio diesel, on-demand hot water heaters and using compostable packaging whenever possible. We partner with the City of Olympia and Pacific Disposal to recycle and compost as much as possible to keep waste to a minimum. We make an effort to donate all leftover bread and pastry to charitable organizations, schools, and non-profits because we believe in the work those organizations are doing in Olympia and we want all of our food to be eaten, not wasted. It's all a part of being a responsible member of the community that has been so supportive and has allowed our bakery to thrive.